ICT 4 Social Innovation
Using technology as a tool for Africa's development
On behalf of our funder SPIDER, and our organising partners iHUB Kenya, MSH Nigeria and AfriLabs, we would like to thank all of you that made it to #ICT4SI17 Conference in Abuja, Nigeria. You made this year's conference a platform for infomation and knowledge sharing, but also a renewed start to the regional network forums which will keep working hard to include, leverage skills and opportunities, grow membership so that there is not only an annual conference but a system of efforts across Africa using Information & Communication Technology for sustainable development in Health, Education, Advocacy, Agriculture, Mining, Equality, Business, etc. Read the latest post from Conference here
Benefits of membership in ICT4SI Network
Meet leaders, change makers, funders but also take part in special workshops open only to ICT4SI Network members
Register for Updates and Conference information
Register for updates on next ICT4SI conference and be part of events organised by our regional network forums. email info@ict4si.org
Sponsor the Conference
Invest in impact! Sponsor the ICT4SI Network and Conference and join the digital revolution in Africa.
Make your mark
If your organisation, company or project should be highlighted at the conference contact us for more info and pricing for presenting your innovative product for Africa.
East Africa ICT4SI Network Lead Kiiya JK shares his thoughts and impressions from 2017 Annual Conference #ICT4SI in our latest update. This year's conference was hosted in Abuja, Nigeria, and attracted many more members to our Pan African Network.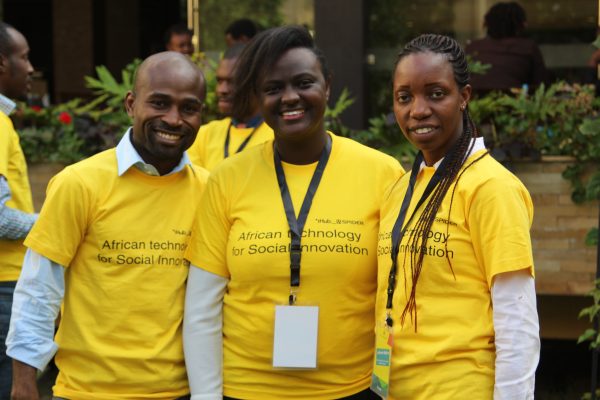 AfriLabs and ICT4SI are partnering to host our first West African ICT for Social Innovation workshop in Abuja, Nigeria, on July 27, 2017.
Eastern Africa Forum in fruitful meeting
On Friday, 7 July the Eastern African ICT4SI forum held an online workshop discussing key challenges and opportunities to use ICT with communities and specific projects.  If you wish to join the active forums in your region email network[at]ict4si.org